Alloys / Castings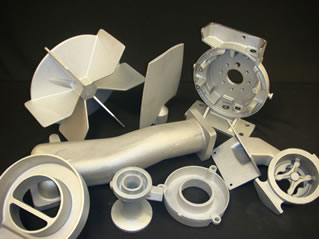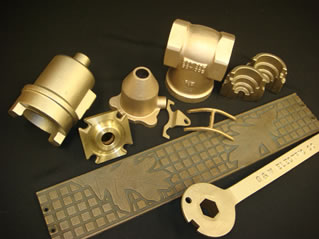 Aluminum: 300 and 500 Series alloys
Copper Base:
Tin bronzes, aluminum bronzes, manganese bronzes, silicon bronzes and high conductivity copper.
Patented Lead Free MBAF Alloys: MBAF 174, 180 & 190. Non-galling, non-corrosive food handling equipment alternative to copper-nickel alloys and stainless steel. Click here for further information.
Grain Refined 700X Nickel-Zinc-Aluminum Bronze for the glass mold industry.
Maximum casting weight: 250 pounds.